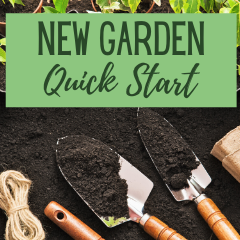 As soon as you join, you get access to video lessons that help you plan your garden (both in ground and in pots), prepare for planting, and get growing with seeds, live plants, or both. Lessons will include printable supplemental material. And once a lesson goes live, it will stay accessible for the entire growing season.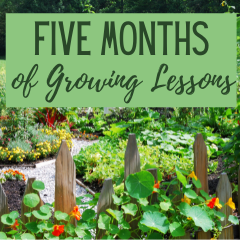 Then through Fall, you'll get a new video lessons (at least two per month) with written bonuses and access to our Private Community Garden Facebook page with Live Q & A sessions each month and a place to ask questions and share experiences.
Finally, we'll end our season together with tips on best harvest practices, how to care for your plants and overwinter your garden. We'll share a community harvest party to show off our bounty. Plus a little bonus surprise you'll want to stick around for!
Make This Your Summer to GROW!
This course is designed to walk you through the basics of growing your own vegetables at home. We'll teach you how to plant all varieties of tomatoes and peppers, traditional veggies, root crops, greens, and herbs. We'll start from scratch with both an in-ground garden and container gardens so you see every step.
With 50+ years in the gardening business, this is a close as we can get to helping you actually plant! You'll learn it all: from what to plant with tomatoes to how to keep rabbits away to how to grow the hottest peppers in the world. We'll share tried-and-true tips that we've used in our own gardens for years and be with you all season long.
Here we are all partners -- in learning, in growing, and in having fun. Whether you've never picked up a garden spade or have been gardening for decades, this is the place to expand your knowledge and learn how to grow your best garden.
Vegetable Gardening 101 starts with preparing the soil and stays with you until first frost. We will cover all the essentials including:
What type of garden to choose for your needs

How to plan out the space for maximum harvest

How to grow organically and use companion gardening

How to boost your soil health with composting, mulching, and more

What to look for in new plants and how to select the variety for you

How to plant and care for your new plants

How to avoid pests and diseases and what to do if they show up anyway

All season long care tips for fun in the garden

Harvest hints to get the most out of your hardwork

End of the season advice for putting your garden to bed and getting ready for next year

Student-only access to our Garden School Facebook Group with weekly check-ins, Q & A, and monthly Live meet ups to talk gardening.

Harvest season contest (to be announced!)

Lifetime access to all course materials
We truly believe that anyone can garden! And once you've learned the basics, you can grow just about anything, in any space. Our goal is to stick with you all season – guiding you through the steps and being on hand to answer your questions. Let's grow a garden!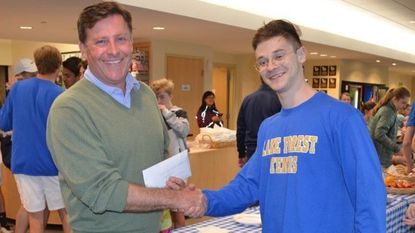 Hi, I'm Jim Kuehnle, the owner of Clovers Garden and so glad you've joined us for our Garden School. In 1957 my grandfather started our nursery and we've grown our business into one of Chicago's most respected garden centers. As with most family businesses, I've worked in the garden stores since I was old enough to hold a watering can!
It's truly been my privilege to help generations of gardeners grow from beginners to experts. And I'm excited to share all this knowledge with you. Our goal with these courses is to teach through hands-on, fun learning and I know you'll become a better gardener.
Our teaching team includes me, our long-time partner and garden writer, Julie Fryer, and her son, Sam Fryer. Julie has been gardening for decades and working with Clovers since 2013 and Sam has recently joined our team to help with production and filming. Of course, he trained at his Mom's knee for years in the garden (and his favorite summer snack was always stolen snap peas, which his Mom knew he was stealing!).
If we've learned anything with our 75 years of combined gardening experience, it's that kids love to eat stuff they helped grow. And we're delighted to be your partner in bringing gardening to your backyard or balcony and to your family and community.